EXPANSCIENCE GRANT PAEDIATRIC DERMATOLOGY

---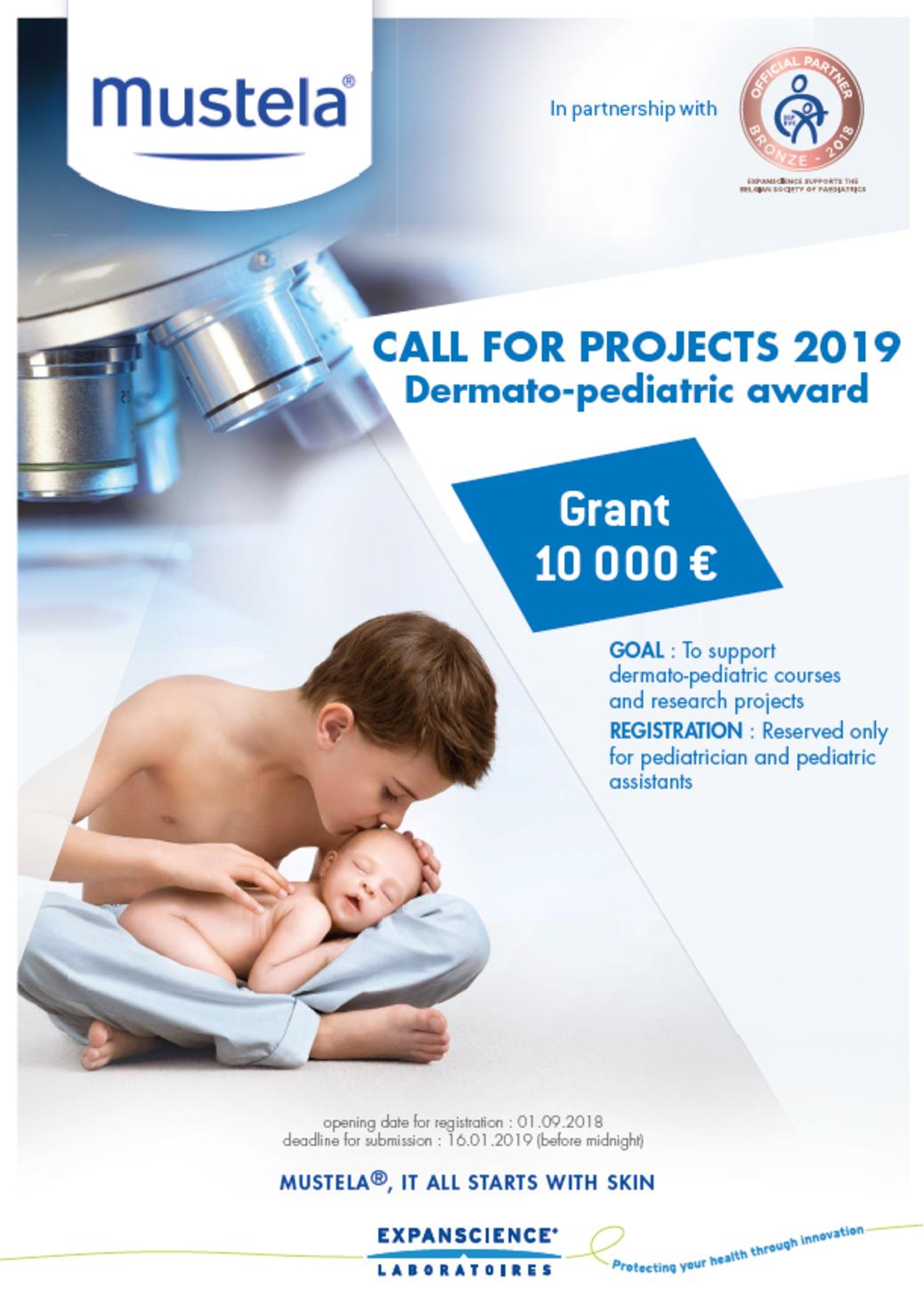 A two-yearly grant of € 10.000 is awarded to support training and a research project in paediatric dermatology. The training and project can take place both in Belgium and abroad in a department or division with a well-known competence in paediatric dermatology, with a one-year duration and a minimum of 6 months abroad. Centres with competence in paediatric dermatology can be found at the ESPD (European Society for Pediatric Dermatology) at http://www.espd.info .

The grant is awarded to a paediatrician, either in training or certified.

Applications need to be written in English.

Applications must be submitted to the Belgian Society of Paediatrics, by e-mail to Natacha Meignen, BVK/SBP secretary, secr_bvksbp@hotmail.com. The deadline for application is January 16th,2019 (before midnight). All information is also available on www.bvk-sbp.be

Applications will be judged by a jury appointed by the president and the board of the Belgian Society of Paediatrics.

Documents to be submitted include:
A detailed fellowship program and research project approved and signed by the responsible supervisors.
Recent curriculum vitae.
Motivation for application.
The candidates must present their project in the paediatric dermatology session at the congress.
The jury will make a ranking and transfer it to the president of the Belgian Society of Paediatrics.
The award ceremony takes places at the annual congress of the Belgian Society of Paediatrics (2019, March 21 -22, Brussels).
The laureate agrees to present the results after completion of the project at a next congress.
The grant can be awarded only once to the same candidate.
Back